Candles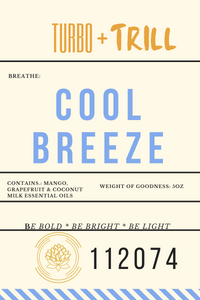 Cool Breeze
Inspired an afternoon of chilling on the beach, feeling the dancing tropical breeze wisp palm tree leaves across the sky and the ocean sprinkling bouts of refreshing waves.
Hints of: mango, grapefruit, and coconut.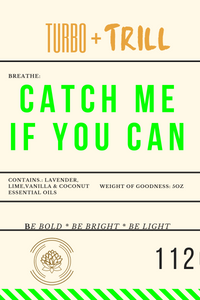 Catch Me If You Can
The name says it all! Meet on the level of cool, embrace peace, and drive towards a specific goal.  You'll feel like a champion after smelling this candle.
Hints of: vanilla, lavender, lime and coconut.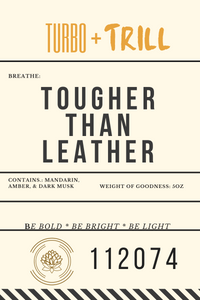 Tougher Than Leather
This smooth blend celebrates that person that is down to earth and game for whatever. They are trusted, loyal and true. 
Hints of: mandarin, amber and dark musk.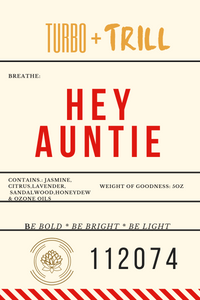 Hey Auntie
Created in honor of those trusted aunties that were there to save the day, give sound advice, slide over an extra slice of cake or handed over some pocket change. 
Hints of: Citrus, jasmine,
lavender, sandalwood, honeydew and ozone oils.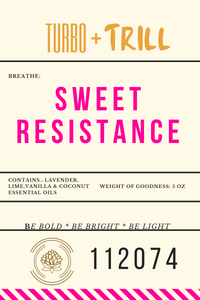 Sweet Resistance
Kids need to relax too!  This is perfect for the kid that just wants to chill, take a break, and unwind. Personal care and wellness at an early age is so sweet! Sn:  Adults can also benefit from this candle.
Hints of: Raspberry, vanilla, peach, tangerine and mango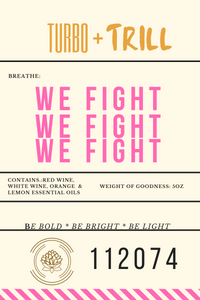 We Fight!
Dedicated to: Those who fight, rise up, press on, and power through adversity, unrest and injustice.
Hints of: Red wine, white wine, orange, and lemon.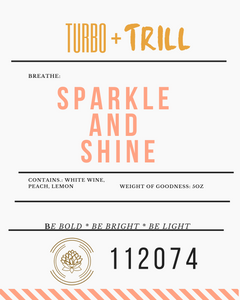 Sparkle and Shine
Dedicated to getting up and being lifted. You are the best of the best. Let the world see you sparkle and shine.
Hints of: White wine, peach and lemon.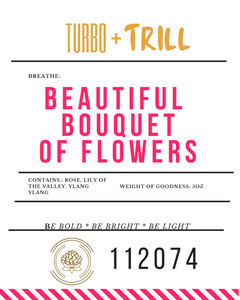 Beautiful Bouquet of Flowers
Everyone deserves to stop and smell the roses. This candle reminds the user to stop and take a moment to breathe and enjoy the simple things.
Hints of: Rose, Lily of the Valley, and Ylang Ylang.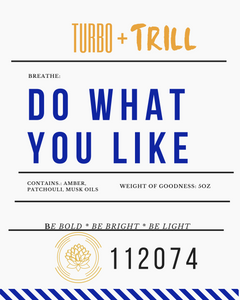 Do What You Like
Dedicated to those that are adventurous, outgoing and like to travel the road less traveled. Live a little.
Hints of: Amber, patchouli and musk oils.
Client Response
These candles smell amazing!  Mr. Dean said WOW this is nice.  That is 5 Star coming from him.

C. Dean
This came right when I needed something, but I didn't know what it was.  So refreshing! Thank you for being creative and supportive of others. 

E. Delgado
Wow! These candles smell so good.  I feel like I'm on vacation, and look forward to lighting them daily.

V. Ward